Los Angeles DUI Arrests Higher This Holiday Season
Law enforcement agencies in the Los Angeles area really stepped up their DUI patrols over the holidays, specifically between Dec. 16 and Jan. 1. As a result, in Los Angeles County, there were many more DUI arrests this year. According to a news report in The Mar Vista Patch, 2,433 people were arrested on suspicion of DUI during this year's Winter Holiday DUI Mobilization effort compared to last year's 2,406 drunk driving arrests. California Highway Patrol officials made 274 DUI arrests in Los Angeles just over the New Year's weekend compared to 228 arrests last year.
DUI enforcement efforts in the southland included checkpoints, saturation patrols, and routine patrols conducted by more than 100 police agencies countywide. Watch out, because this is not the end. Although the holidays are prime time when it comes to DUI enforcement, it doesn't stop here. Officers will be out in full force once again for Super Bowl Sunday in February and the St. Patrick's Day holiday in March. Almost all law enforcement agencies in Southern California receive funding from the California Office of Traffic Safety to conduct these DUI patrols and enforcement operations.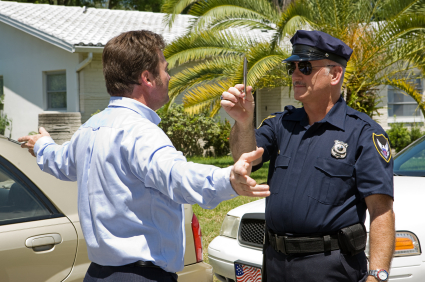 The penalties for DUI in Los Angeles can be severe. If convicted, drivers face possible jail time, probation, mandatory alcohol education programs, installation of an ignition interlock device, and insurance rate hikes. The cost of a DUI can add up very quickly. Those convicted of a DUI also face other repercussions, such as job loss.
If you or a loved one has been accused of driving under the influence, retaining the services of an experienced Southern California DUI defense lawyer can make all the difference. The skilled drunk driving defense attorneys at Sitkoff & Hanrahan have helped numerous Los Angeles drivers fight DUI charges. We have helped keep them out of jail and retain their driving privileges. If you are looking for help with your DUI case, please contact us at (866) 430-8383 for a no-cost consultation.