New CA Bill Will Allow School Districts to Fire Teachers for Gross Misconduct
There has been a spate of lewd behavior allegations against Southern California teachers recently. For example, a Miramonte Elementary School teacher faces 23 counts of committing lewd acts against children and a Los Angeles teacher faces lewd act charges after allegedly feeding students his semen. As a reaction to these serious charges, Sacramento lawmakers attempted to pass a new bill to give school districts the power to fire their teachers before they are convicted of a crime.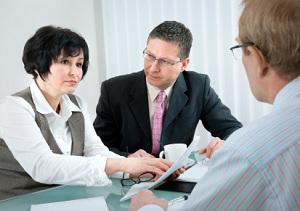 According to a news report in the Associated Press, SB1530 would have allowed school boards to dismiss teachers who have been accused of violent, sexual, or drug-related offenses involving children. The bill failed to clear the Assembly Education Committee on June 27, 2012 because of concerns from teachers' unions that it would harm teachers' due process rights.
There are many consequences of sex crime convictions involving minors. Individuals do not only face jail time and heavy fines. People who have been convicted of lewd behavior charges will also face a mandatory registration as a sex offender and they often endure a number of social and professional consequences as well. Many accused teachers, for example, may never again be able to obtain a job working with children even if they were not convicted. Even teachers who are found innocent may struggle to find employment after the trial is over.
An experienced sex crime defense attorney can help protect the reputation of the defendant. It will be necessary to look at each charge and break down the motives behind every allegation. Many of these cases are the result of misunderstanding and wrongful accusations.
The reputed Santa Monica sex crime defense lawyers at Sitkoff & Hanrahan have a long history of handling sex crimes involving children. If you are facing similar charges or believe that your due process rights were violated, please call our offices today at (866) 430-8383 for a free and comprehensive consultation.