Hundreds of DUI Arrests Reported in Los Angeles During July 4th Holiday
California Highway Patrol officials made hundreds of DUI arrests during the lead up to the Fourth of July holiday in the Los Angeles area. According to a KTLA news report, 568 DUI-related arrests were made in Los Angeles County between Friday June 29 and Wednesday July 4, 2012. Officials say that this year reflects a drop in arrests from the 836 DUI arrests made over the same period in 2011.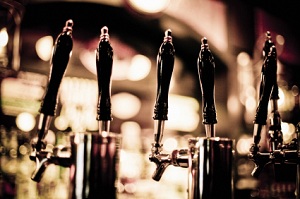 Anyone who was arrested for driving under the influence during this year's heightened DUI saturation patrols would be well advised to take their situation seriously. There are severe penalties for drunk driving in California. First-time DUI offenders could face between four days and six months of jail time. They will also have to pay between $1,400 and $2,600 in fines and face a driver's license suspension anywhere between 30 days and 10 months. A second offense may result in jail time of up to one year, fines up to $2,800, and a license suspension as lengthy as two years.
Any driver with a BAC over .08 percent will likely face these serious DUI penalties. Drivers who are under the age of 21 could face underage DUI penalties if their BAC is over .01 percent. In other words, underage drivers will face severe consequences if any alcohol is found in their system while driving.
The experienced Century City DUI defense attorneys at Sitkoff & Hanrahan help drivers keep their driving privileges and stay out of jail. We provide free consultations to anyone who has been charged with driving under the influence in southern California. Please contact us at (866) 430-8383 for a no-cost consultation.