Lawsuit Filed Against L.A. County Law Enforcers for Withholding Evidence, Misconduct Complaints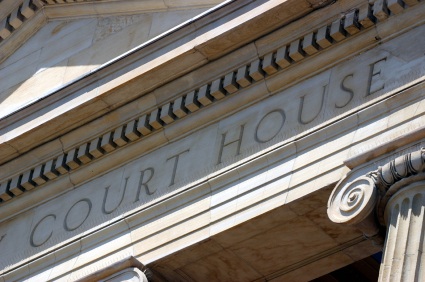 According to a news report in the Los Angeles Times, a lawsuit filed by legal scholars and civil rights attorneys alleges that Los Angeles County prosecutors and Sheriff's officials have concealed both complaints about law enforcement misconduct and important evidence from defendants in criminal cases. The lawsuit cites several specific cases in which authorities purportedly failed to disclose information about misconduct complaints "filed by inmates against deputies who were to be witnesses in criminal cases," and alleges that similar evidence may have been kept hidden in potentially thousands of cases.
In addition to the lawsuit, the American Civil Liberties Union (ACLU) of Southern California submitted a state bar complaint against the county district attorney calling for a civil grand jury investigation. The complaint also calls for an independent counsel to review cases that have resulted in convictions since "controversial policies" have been enacted. The lawsuit claims to go to the heart of the legal duty prosecutors have to ensure defendants receive a fair trial by disclosing information that is beneficial to the defense.
The district attorney's office and the Sheriff's Department have denied the allegations, stating that the lawsuit mischaracterizes how they decide what evidence is turned over. The Los Angeles County District Attorney claimed in an official statement that the lawsuit is an obvious "attempt to mislead the public and the court," adding that he is confident that the policies of the office comply with the highest constitutional and legal standards.
The Culver City criminal defense lawyers of Sitkoff & Hanrahan have extensive experience defending individuals from a variety of charges in Southern California and have the legal knowledge needed to defend you in your case. We believe in protecting the lawful rights of anyone facing criminal charges and will aim to ensure you receive a fair trial. To see how we can assist you with your case, please call (866) 299-4111 for a complimentary consultation.