LAPD to Tackle Drunk Drivers with Rigorous Patrols this Super Bowl Weekend
Gathering together to watch which team takes home the prestigious Vince Lombardi Trophy is a time-honored American tradition. Although this is a time for us to enjoy Super Bowl Sunday with our family members and friends, it is also usually the time when there is higher than average alcohol consumption. Whether you are watching the game in your favorite sports bar or at a friend's house, it is critical that you do not drink and drive. The Los Angeles Police Department (LAPD) is beefing up its DUI patrols citywide this weekend with sobriety checkpoints, saturation patrols, and special task forces.
According to LAPD's statistics, over the last three years, drunk driving-related accidents have claimed 50 lives and injured 3,413 people just in the city of Los Angeles. Right through the weekend, there will be several DUI enforcement efforts conducted by the LAPD. On Feb. 2, there will be a DUI saturation patrol in the Olympic area from 8 p.m. to 2 a.m. On Feb. 3, a sobriety checkpoint will be held on Vermont Avenue at 5th Street from 8 p.m. to 2 a.m. On Feb. 4, LAPD will conduct a DUI checkpoint at Foothill Boulevard and Hubbard Street from 8 p.m. to 2 p.m. On Super Bowl Sunday, a DUI saturation patrol will be held in the 77th Street area from 12 p.m. to 8 p.m.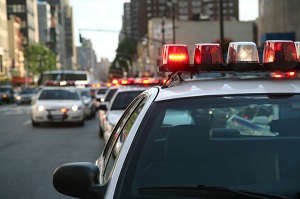 It is not worth it to get a DUI this weekend or worse, get into an injury accident. If you are planning, or attending, a Super Bowl party where alcohol will be served, please plan ahead and designate a sober driver. In Los Angeles, a DUI can prove extremely costly. Some of the consequences of a DUI conviction include: jail time, loss of driving privileges, an increase in auto insurance rates, and mandatory installation of an ignition interlock device.
However, if you are arrested on suspicion of drunk driving this Super Bowl weekend, please remember that you do have rights. The experienced Los Angeles DUI defense lawyers at Sitkoff & Hanrahan can help you better understand your options and fight the charges. Please contact us today at (866) 430-8383 to discuss your case at absolutely no cost.