LAPD Expands DUI Patrols and Checkpoints Before Start of Summer
Los Angeles police officials carried out an intensive effort the weekend before the busy Memorial Day holiday weekend to catch DUI (driving under the influence) drivers. According to a City News Service report, LAPD operated a checkpoint on Vermont Avenue between Pico Boulevard and 12th Street in the Pico-Union district and another on Manchester Avenue between Hoover and Figueroa streets in South Los Angeles. A sobriety checkpoint was also held on Sherman Way between Sepulveda Boulevard and Orion Avenue in North Hollywood. On the city's eastside, a saturation patrol was conducted near the Hollenbeck Station. All of these checkpoints and saturation patrols are funded by grants from the California Office of Traffic Safety through the National Highway Traffic Safety Administration (NHTSA).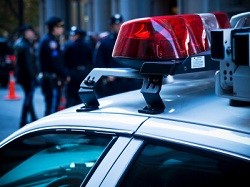 With the unofficial start of summer next weekend, law enforcement agencies in Southern California will begin to step up their DUI enforcement efforts with sobriety checkpoints, saturation patrols, and enhanced joint task force efforts. Under the law, officials are required to give drivers notice of these checkpoints so that they have the option to avoid them. Also, officers cannot arrest a driver solely based on the fact that he or she attempted to turn away from a checkpoint. In addition, the checkpoints are always required to have a supervising officer present.
If you have been charged with drunk driving as a result of being arrested at a DUI checkpoint, it is important to look into whether your rights were violated. The experienced Los Angeles DUI defense lawyers at Sitkoff & Hanrahan have a long and successful track record of defending drunk driving charges that resulted from checkpoints or saturation patrols. Please contact us at (866) 430-8383 if you have been accused of driving under the influence.