Expect DUI Checkpoints in Los Angeles County during Holidays
During the "Avoid the 100 DUI Winter Campaign" of 2011, 2,406 arrests for DUI (driving under the influence) were made throughout Los Angeles County. This year, there will be a similar effort to crack down on drunk drivers. According to a news report in The Glendora Patch, between December 14, 2012 and January 1, 2013, there will be 72 DUI checkpoints, 153 local DUI saturation patrols, and 25 DUI warrant and probation sweeps in Los Angeles County. Additionally, the California Highway Patrol (CHP) will utilize all available officers during Christmas and New Year's weekends.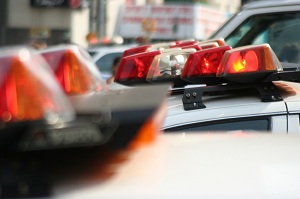 Motorists should be on the lookout for DUI checkpoints throughout Los Angeles County. On December 14, 2012 alone, there were DUI checkpoints in Claremont, Downey, El Segundo, Hollywood, City of Industry, Malibu, Redondo Beach, Huntington Park, and Pasadena. This is an indication of things to come in the next two weeks.

There are several ways to reduce your chances of receiving a DUI ticket in Los Angeles County this holiday season. First, please do not get behind the wheel if you have been drinking. When approaching a checkpoint, do not make a U-turn or draw attention to yourself. Do not speak to officers more than necessary but do cooperate. Know that you have the right to refuse a breath test before you are arrested, but a refusal may result in further questioning and you are legally required to take an alcohol test if you are brought to the station.
The experienced Redondo Beach DUI defense lawyers at Sitkoff & Hanrahan know how to fight DUI charges. We offer free consultations at (866) 430-8383 to anyone who has been arrested or is facing charges for driving under the influence of drugs or alcohol.